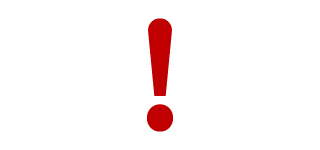 STATEMENT ON THE IMPLEMENTATION OF TEACHING ACTIVITIES IN 1st AND 2nd CYCLE PROGRAMMES IN THE WINTER SEMESTER OF THE ACADEMIC YEAR 2021/2022
The Rector's Team of Collegium Civitas has made a decision concerning the organization of the winter semester of the academic year 2021/2022. The university authorities have conducted a series of analyses and consultations, both with the Student Council representatives and with the teaching staff, which resulted in the development of a plan concerning the organization of the academic year 2021/2022 in a way that will ensure high quality of education for the students, conducted in an uninterrupted manner.
In light of the above, we would like to inform you that a limited return to classes held at the primary premises of Collegium Civitas in the Palace of Culture and Science is planned on 1 October under a, so-called, pendulum formula, with some classes held online and some offline (at the university), with only one type of class (online/offline) on a particular day. Simultaneously, we will try to accommodate those unable to come to Poland in the initial period for epidemically justified reasons. Such situations will be considered on a case by case basis.
We wish to underline that the decision on a limited return to classes can be changed in September 2021, following additional analysis of the epidemic situation in Poland by the Rector's Team.
A detailed class schedule with a division into offline and online classes will be published at the beginning of September on your Virtual University profiles.
The above-mentioned pendulum approach to classes applies to the 2021/2022 winter semester. Information regarding the next semester will be provided in advance. Should the epidemic situation in Poland worsen in the autumn, after the pendulum formula is implemented, we are ready to again move all classes online. In this case, the plan set for you at the beginning of the semester will not change.
At the same time, we would like to inform you that the mode of work of the Collegium Civitas administration will not change until the end of August 2021.
We also invite you to keep track of announcements and orders issued by the Rector of Collegium Civitas and to contact us directly if any issues are of concern to you or if you would like to share your though