Collegium Civitas is located in the Palace of Culture and Science, a prime location in the strict city centre. Wherever you are in Warsaw, you are never far from our venue.  Collegium Civitas does not offer campus accommodation but finding a suitable place to live in Warsaw is not a problem. When it comes to accommodation in Warsaw, there are several options to consider, depending on your lifestyle, personal requirements and financial situation.
Pepe Housing

Pepe Housing – Accommodation for students in Poland
Pepe Housing was created in response to a high demand for quality student accommodation in Poland. The company's team has lived in many countries and has experienced all possible problems related to student house hunting. As a result, they understand your needs and qualities students are looking for.
As an Erasmus Student Network official partner for Erasmus+ students accommodation in Poland, Pepe Housing is a trusted partner in the process of searching for quality accommodation in convenient locations in Warsaw. Pepe Housing carefully choses the landlords and make sure that all the flats and rooms are equipped with basic furniture and other necessary items. The company also makes sure that your arrival to Poland is safe and not stressful. You can rent online all rooms and flats offered by the Pepe Housing, and the company ensures that the booking is fast and safe.
Pepe Housing team is happy to answer all possible questions you may have and assist you in finding an appropriate accommodation in Poland.
Check the rooms and flats with easy access by public transport to Collegium Civitas at https://pepehousing.com/universities-accommodation/civitas
You can also check the main Pepe Housing website at https://pepehousing.com/
Contact person: s.chmiel@pepehousing.pl
Collegium Civitas students should use the CIVITAS promo code, which entitles them to 15% discount for the booking fee. The code must be used during the booking process.
The average rent in Warsaw per month
Studio apartment 1600 – 2300 PLN
Two-room flat 2200 – 3000 PLN
Three-room flat 3000 – 4500 PLN
Private room in a shared flat 900 – 1500 PLN
The price depends on the leasing period, standard and location of the apartment.
STUDENT DEPOT
Student Depot private dormitories are located in Mokotów. The dormitories are perfectly connected to Collegium Civitas.
Student Depot Suwak has been operating for several seasons and is very popular among students. The second Student Depot Wilanowska will be opened in October 2023.
Dormitories offer places in single-studio apartments. All rooms have a high standard, are fully furnished, and have private bathrooms with showers and kitchenettes.
What distinguishes Student Depot private dormitories is also:
24/7 protection
a clear method of settlement (the cost of utilities and internet is included in the rent)
guarantee of the same price throughout the entire rental period
an international society of students from all over the world
attractive common areas, such as a co-working zone for spending time together and learning, as well as chill-out and multimedia rooms, as well as a shared kitchen and gym (in the new Wilanowska facility)
car park for motorists
More details can be found on the Wilanowska dorm's website and Suwak dorm's website, where you can also make online reservations.
CONTACT
If you are interested, please fill out the form here:
https://studentdepot.pl/en/akademik-warszawa
After making and confirming the reservation, please send your promo code to: warszawa@studentdepot.pl
More information:
warszawa@studentdepot.pl
tel no. +48 721 556 086
PHOTOS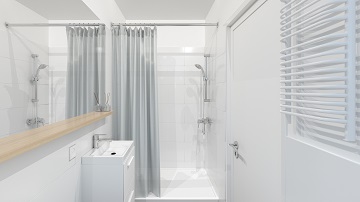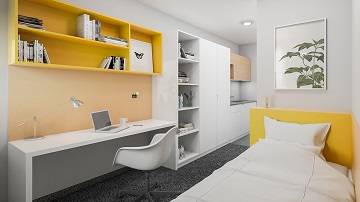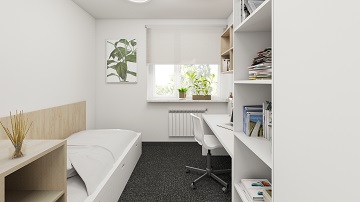 Rooms for students from Collegium Civitas and others
With password "Collegium Civitas" – 5% discount in the first rent.
LOCATION
All over Warsaw – choose a room in a place that will suit You best – pokoj.waw.pl
ROOM PRICE
Depending on the room. You can check the current prices at Pokój.waw.pl Prices from 600 to 1050 PLN throughout Warsaw. Add the amount for utilities 225 PLN to the prices Deposit required – this is the only security
RESERVATION
After selecting the room (if you have a problem with the selection, call us – we will advise you, we will answer any questions) fill the
QUESTIONNAIRE (you will get it by sending to us mail on rent@pokoj.waw.pl) and send it to us. You will get feedback on the booking fee.
IMPORTANT INFORMATION
Rooms for both foreign and Polish students
A fixed-term room rental agreement
Technical assistance
Fiber optic Internet
Lockable rooms
Safe locations
CONTACT
If You are interested, please contact us
by e-mail: info@pokoj.waw.pl
by phone: +48 791 043 101
WhatsApp(Polish / English speaking): +48 791 043 101
Russian / Ukrainian-speaking: +48 662 229 251 (WhatsApp, Telegram, Viber)