Student Council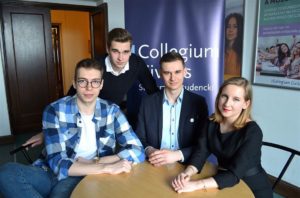 The members of the Student Council will be glad to provide any further information about the university life and Warsaw. They also can give the details about the CC students' societies. The Student Council supports students to bring their ideas about the university and social events and activities. If you want to gain into student life full of new adventures, meeting and knowledge, please, contact the Student Council via the following email or social media:
E-mail: samorzad@civitas.edu.pl
Instagram: https://instagram.com/samorzad_studentow_cc
Facebook: https://www.facebook.com/ZSSCC
Buddy Program CC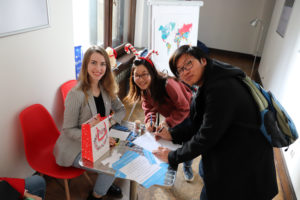 Our university created the Integration Support Team to support new international students in their transition in our CC family. New students will connect with our students, promoting intercultural communication between CC students and the global community. Each fresher will get a CC friend (buddy), who will provide the friendly face, helping hand, and such first friendship that can make a world of difference for new arrivals. They also offer linguistic support, cultural guidance and information about life at our university and the city.
Our team also organises a lot of interesting events, such as tours around Warsaw, the trips to the different Polish cities and even abroad, dinners etc.
To join the program and get the buddy, please, complete the form via the following link:
https://docs.google.com/forms/d/e/1FAIpQLSemUyhVVBg1vvcYqaQbyXutxG1qy4_TMaj2cv-6QsPl_sqyOA/viewform
For more details contact our university's student ambassadors:
Ms. Kateryna Hashuta
E-mail: kateryna.hashuta@civitas.edu.pl
Ms. Sofia Chepil
E-mail: schepil@civitas.edu.pl
Student Erasmus Society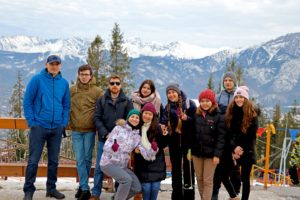 The Student Erasmus Society is a student initiative to connect with Erasmus+ students and provide necessary assistance in academic, social and practical integration process. The society organises different events and trips to make Erasmus+ student's experience more amazing and memorable. One of the main goals of the society is providing the information and creating an intercultural exchange.
Contact:
E-mail: student.erasmus.society@civitas.edu.pl
Instagram: https://instagram.com/s_erasmus_s