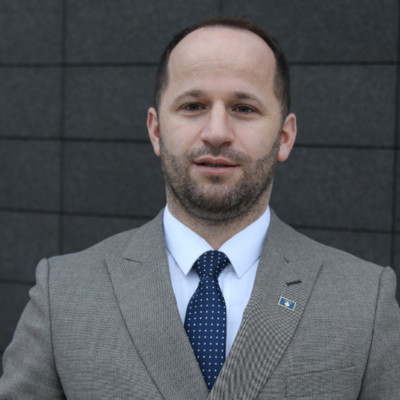 Labinot Hajdari – Doctor of Social Sciences in Political Science and Public Administration from the Faculty of Political Science and International Studies, University of Warsaw, Poland. He was a scholarship holder for Ph.D. studies from International Visegrad Fund (2017-2019).
Labinot is a lecturer at the Collegium Civitas. Previously he lectured at Public University "Kadri Zeka" and Universum College, Kosovo. He is the founder and Executive Director of the Kosovo International Summer Academy; co–founder and Executive Director of the Kosovo Center of Diplomacy. Labinot is a member of the Editorial Board of a Polish academic journal "Przegląd Europejski" ("European Review"). He has 8+ years of experience in the international relations office at the University of Prishtina, working on international cooperation, particularly in Erasmus projects (Erasmus Mundus, Erasmus+), etc. Dr. Hajdari also has experience as a Lead Editor for Europe and Balkans at the Czech News Agency PressEXPRESS.eu.
Research interest: nation branding and public diplomacy, project management, public policy, migration, governance, foreign policy, and security.
Published articles: