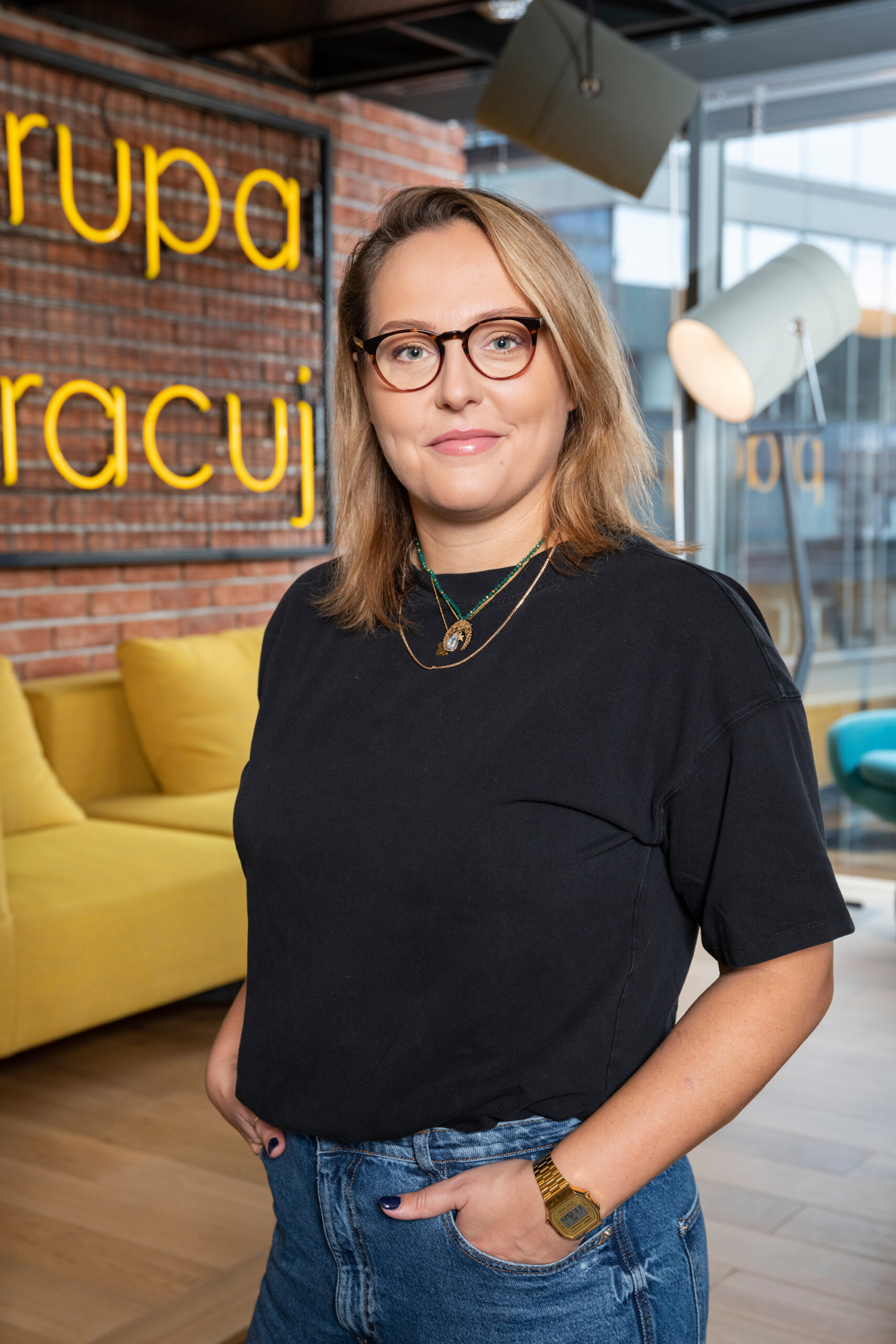 Marketer and communication strategist with 10+ years of experience.
A strategic brain with a creative/entrepreneurial streak, commercial and business intelligence, strongly focused on consumer's needs. Expert with knowledge and experience in service design/human-centered design. Proven ability to design and lead large-scale projects and 360 campaigns (extensive experience in conducting activities in the digital environment), multitask, problem solve and innovate in a fast-paced, always changing environment.
Worked in the largest Polish public relations and advertising agencies. For 6 years she has been associated with GoldenSubmarine, where in recent years as Head of Strategy she has managed the strategy team in the Warsaw branch. Currently, brand strategist of Pracuj.pl – the largest job board in Poland – where she is responsible for the preparation and implementation of short and long-term brand and communication strategies. Manages the brand promotion team.
For over a decade, she has worked for the largest Polish and international brands, including McDonald's, Lotte Wedel, WizzAir, Monte, Citi Handlowy, Ikea and many others.
For many years, she has been a lecturer at universities, conducted workshops and trainings. Co-author of a textbook on digital marketing, author of many industry articles, presenter at the largest Polish marketing conferences – e.g. IAB, Insummit, MiXX Conference. Co-author of many award-winning campaigns, including EFFIE winner.
A graduate of the Jagiellonian University, the University of Warsaw, post-graduate at the Warsaw School of Economics and post-graduate in the field of Innovation Management, Design Thinking at the SWPS University. Design thinking moderator.
Co-author and co-host of the first Polish podcast about marketing strategy 'Mamy na to slajd' ('We have a slide for it').