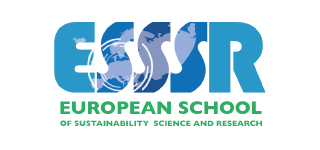 Collegium Civitas joined the European School of Sustainability Sciences and Research. ESSSR is an inter-university consortium composed by members which share an interest on sustainability science and on matters related to sustainable development. It is a key organization, filling in a gap in respect of the coordination of sustainability science teaching and research at European universities seen today. Collegium Civitas consistently undertakes actions for sustainable development, through research, strategic partnerships and various educational initiatives.
The mission of ESSSR is to provide a framework upon which teaching and research within the remit of sustainability science may be further developed at European universities, by means of joint, digitally-oriented teaching programmes, research projects, PhD training and quality scientific publications to be published in high calibre journals. The objectives are aligned with Collegium Civitas' mission.
"In today's world, sustainable development is one of the most important concepts that organize research and critical reflection in the field of social sciences." – says Dr. Dr. Roland Zarzycki, Vice-Rector for Academic Affairs at Collegium Civitas.
"How can we change the world? The American sociologist, Jeffrey Goldfarb, notes that the most important in this process are conversations at the kitchen table in our family homes, where in an atmosphere of trust and kindness, we talk among our loved ones about values and things that are significant to us. Such conversations shape our attitudes, and these, in turn, lead to our actions. Higher education, carried out in an atmosphere of trust and kindness, should deepen our understanding of the reality around us and develop the ability to think critically about it. Thanks to such an education, we should become smarter, more competent, but also less cynical and more responsible for the sustainable development of our planet."- explains Dr. Zarzycki.
Collegium Civitas was the first Polish university to partner with United Nations Institute for Training and Research (UNITAR), and has just launched a joint master's degree programme in Strategic Peace and Conflict Studies. We also work with UN Global Compact Polska, a UN agency working for sustainable business, which includes the implementation of joint projects (Friday Films with UN Global Compact), and academic cooperation (UN Global Compact Polska experts conduct classes at Collegium Civitas). In 2019 we also joined a group of signatories of the University Declaration of Social Responsibility. In addition, Collegium Civitas is one the leaders in internationalization with over 100 partner universities, numerous international projects, over 20 degree programmes in English and students from around the world – currently 68 countries are represented among our student body.
Learn more about the European School of Sustainability Sciences and Research: https://esssr.eu