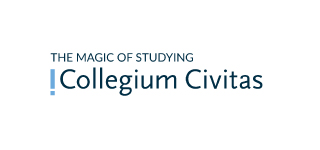 Collegium Civitas Participatory Budget – the second edition of the initiative just started!
The Participatory Budget is part of the Collegium Civitas budget, and each student has the opportunity to decide for what purpose the funds will be allocated.
Due to the epidemic situation which impacted the implementation of the second edition of BP, the funds will be allocated to support foundations engaged in education activities towards:
children
students
seniors
If you know an institution that would need such support, if you have an idea what activities or events should be supported – be sure to submit your proposal!
Send an e-mail with your proposal to the following address: promocja@civitas.edu.pl by 30.06. 2021, e-mail title: Participatory budget 2020/2021.
Bear in mind that the activity profile of the foundation of your choice must be consistent with the thematic area specified in the 2020/2021 budget!
After verification, the proposals will be submitted for voting via the Virtual University.
If you have any questions – let us know via: promocja@civitas.edu.pl
More details: Collegium Civitas Participatory Budget Regulations and the schedule of activities