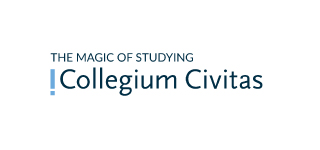 On December 1 Collegium Civitas and the University of Nairobi, Kenya signed a Collaboration Agreement. The agreement paves the way to join initiatives such as a double degree program, trainings and research collaboration.
The agreement outlines the scope of the future collaboration that includes: exchange opportunities for students, staff and faculty members, development and promotion of research collaboration, the development of a master's double degree program, collaboration in joint research and publications, capacity building through exchange programs and short courses as well as organization of joint symposia and scientific conferences and other academic meetings on matters of mutual interest.
University of Nairobi – with 35 faculties, schools, institutes, centres – is one of the largest universities in Keyna, committed to excellence in teaching and research and runs 540 academic programs. The University of Nairobi is a research intensive university with a reputation for excellence and a strong and vibrant research culture. The research work is recognised for its impact and relevance to the region. In 2017, "Times. Higher Education" ranked the university within the 801–1000 band globally.
Collegium Civitas is a modern non-state University founded in 1997 by a joint initiative of Professors from the Polish Academy of Sciences. The quality of education in all fields of study is confirmed by positive assessments by the Ministry of Science and Higher Education and the Polish Accreditation Committee. Collegium Civitas holds top positions in the national rankings of Universities in Poland and offers academic programs in English, Polish and bilingual Polish-English in the four main fields: International Relations, Sociology, Management and Journalism and New Media. With a large number of lecturers from renowned universities, students from over 50 countries, numerous projects with universities from around the world and a wide range of studies in English, Collegium Civitas is a leader in the field of internationalization. The University has over 100 agreements with partner universities from around the world. With the agreement signed with the University of Nairobi Collegium Civitas further strengthens its international outlook.