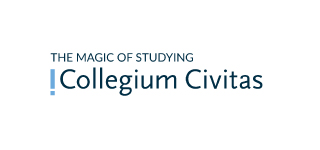 On December 1 the participants in the course "Terrorism and the Media" met online with Mr. Maciej Czajkowski, filmmaker, journalist and editor at Polish and foreign media outlets. Mr. Czajkowski  has been a professional journalist for over 20 years and worked for Panavision UK, BBC Current Affairs, BBC News, BBC World News, TVP Wiadomości (Polish Public Television), and for Gazeta Wyborcza Video as creative director.
At BBC he covered politics, foreign affairs and security issues (incl. terrorism, conflicts and wars). And his work for the BBC was the main focus of the discussion with Collegium Civitas students. Mr. Czajkowski was impressed by the diversity of the class – 30 students from countries in Europe, Africa, Asia, the US, Canada, Australia participated in the meeting. "Diversity is a superpower!" – Mr. Czajkowski said.
The Guest spoke about the beginnings and development of his career in media.  Answering the question on the advice he could give to young journalists he told the students to be careful to not jump to conclusions, always look for at least to independent sources to confirm the story; he pointed out that experience was not transferable: "experience always comes with the work in the field". Also, important were the creative skills allowing to tell the story in a way that will be engaging.
Mr. Czajkowski who worked as war correspondent as well as covered terrorist attacks incl. the attacks in London in 2005 spoke also about the role of security and training (learn to survive, how to behave when facing the threat), as well as responsibility and cooperation with law enforcement.
The guest also shared personal anecdotes relating to his work as a journalist but also as a filmmaker as Mr. Czajkowski was working on sets of diverse movies, incl. Hollywood blockbusters such as 007 Tomorrow Never Dies.
"Aim very high! But be careful, you may get what you wish for" – he told the students encouraging them to pursue their dream careers in the media.
The seminar "Terrorism and the Media" led by Dr. Katarzyna Maniszewska is designed to deepening the understanding of the role of the media in the broad context of terrorism and countering terrorist threats, enhancing writing skills. In addition, the students take a look at the history of the media and the ethics of journalism. During the seminar participants analyze examples of media coverage of terrorist attacks, write short op-eds and press articles on terrorism and have the unique possibility to meet experienced journalists and reporters from different countries.
Read more: Collegium Civitas students meet LA Times journalist