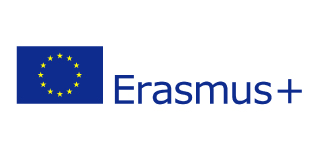 We are pleased to inform that our application for the Erasmus Charter for Higher Education (ECHE) in the next edition of the program for 2021-2027 was positively assessed by the European Commission (Education, Audiovisual and Culture Executive Agency). "Excellent application. The institution can be accepted for renewal of the Erasmus Charter for the period 2021-2027." – was stated in the decision.
Collegium Civitas will fully participate in the new Erasmus+ program, which will allow us to implement educational mobility projects for students and employees of our university as well as to cooperate with our partner universities in innovation projects and exchange of good practices.
Erasmus+ is a pillar of the internationalisation of Collegium Civitas – a university with a high degree of internationalization (ranked 5th among all universities in Poland). Our strategic goal is to further improve the level of internationalisation by enhancing our participation inErasmus+.
The Department of International Cooperation and Promotion was in charge of the application for the ECHE, and provides information about participation in the Erasmus+ program: international@civitas.edu.pl
If you want to learn more and read our Erasmus+ Policy Statement, please visit: www.civitas.edu.pl/en/erasmus