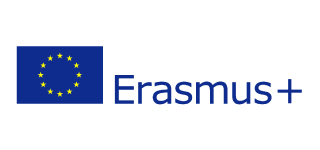 In April 2022 Dr Agnieszka Nitza-Makowska, Collegium Civitas visited the Johan Skytte Institute of Political Studies at the University of Tartu under the EU funded Erasmus+ programme. Dr Nitza-Makowska was involved in numerous teaching activities, such as: giving a lecture about Pakistan's sustainable connectivity with China and the EU, contributing to the class about China and human rights by sharing the results of her research about Chinese soft power.
Dr Nitza-Makowska participated in a public event – the debate about Asia's response to Russia's invasion on Ukraine. Interestingly, the university's student association, the Society of International Relations, rewarded the speakers for this debate with cans of Tartu's craft beer produced especially for their purposes.
"While I spent only five days in Tartu, the vibrant student and academic community of Johan Skytte Institute of Political Studies effectively pulled me into their environment and activities." – says Dr Nitza-Makowska. "I hope to cooperate with my new brilliant and hardworking colleagues from Tartu in the future." – she adds.