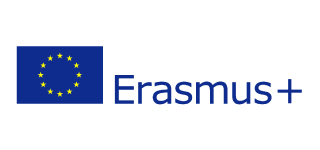 In October 2022 Dr Monika Nowicka visited Jan Amos Komensky University in Prague. The visit was a teaching mobility under the EU-funded Erasmus+ programme. Dr Nowicka gave a series of lectures on migration issues in contemporary Poland. It was a great opportunity to have a discussion with BA students on the current situation in Central Europe and to compare experiences and perspectives on migration issues in two post-communist countries.
Dr Nowicka had also a meeting with Dr Jiri Visek from the International Relations Department. Dr Visek is the Incoming Students Coordinator for Erasmus +. As both Collegium Civitas and Jan Amos Komensky University are non-public institutions, the meeting was focused on the position of non-public academic institutions in the educational systems of the countries. Dr Nowicka discussed also the participation of the Erasmus + programme, and the benefits it gives to students and teachers, but also the organizational challenges it may pose. Finally, the experience of unexpected and rapid change to online teaching was discussed.
As Dr Nowicka summed up her visit: "It was very important to go to a university which in many aspects is comparable to Collegium Civitas. It gave a common floor for the discussion, we could compare our experiences and exchange good practices we use in our everyday work".