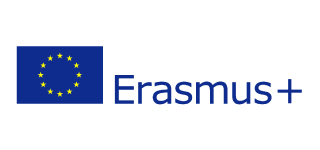 Between  November 28th – December 1st Dr Dr Roland Zarzycki, Vice-Rector for Academic Affairs visited Abat Oliba CEU University in Barcelona within the Erasmus + Teaching Mobility framework. The Abat Oliba CEU University was created by the San Pablo CEU Foundation in 1973 in collaboration with the Barcelona University. Today this prestigious, non-public institution is ranked top among private universities in Spain for impact of publications in Young University Ranking 2022 by Times Higher Education. It offers degrees in Communication, Law and Political Science, Education, Business and Economics, Humanities and Psychology.
During his visit Dr Dr Zarzycki run a few classes including a short introduction to critical thinking as well as a workshop in sociology of identity, which was met with great interest of students from Barcelona. Also, a seminar on managing HEI was run by Dr Dr Zarzycki and attended by Abat Oliba staff members, which resulted in interesting discussions and exchange of experience in this area. Special attention was paid to international affairs thanks to the kind involvement of the Director of the International Relations Office of the University, Ms. Małgorzata Śmigiel.
Dr Dr Zarzycki was hosted by the Vice-Rector for Academic Affairs and Quality Assurance, Dr Swen Seebach. It became clear in the conversations that there is a huge potential for cooperation between the two universities in the institutional, didactic as well as scientific areas. Dr Seebach is the author of the highly interesting book "Love and Society; Special Social Forms and the Master Emotion" published by Routledge in 2017, that should be recommended to all sociology students of Collegium Civitas (and not only!).
Interestingly, Abat Oliba CEU is a university quite similar to Collegium Civitas, in terms of size, form and profile of education. As Dr Dr Zarzycki points out, "The visit, although short, was extremely effective and prepared the ground for further fruitful cooperations, which once again proves how fabulous and important the Erasmus+ program is."