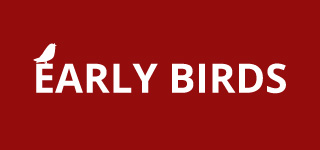 Admissions for the new academic year are open and for the "Early Birds" we have 20% discount in tuition fee for the first semester of studies! At Collegium Civitas you can study in English Master's and Bachelor's programmes in a variety of fields: International Relations, Sociology, Media, Diplomacy, Management, International Business, Security, Marketing, Big Data & Coding, Digital Commerce and many more.
Study at Collegium Civitas and experience the highest quality of teaching in a multicultural learning community – our international students come from 68 countries of the world.
The "Early Birds" promotion is aimed at candidates who are starting their Bachelor's or Master's programmes at Collegium Civitas in the 2021/2022 academic year. The promotion entitles the applicant to a 20% discount in their fees for the first semester. The promotion is valid till May 31, 2021.
Please, read the rules of the promotion:
For the details about the study programmes please see:
Study with us – the academic offer for 2021/2022
Good luck to all the Candidates!