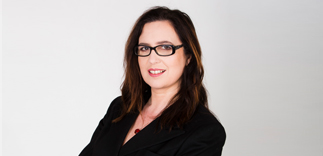 Dr Kerry Longhurst, Collegium Civitas will present the results of the Eastern Partnership 2021 Index during the Civil Society Forum's annual assembly on 30 November at 3 PM CET. The session will be live streamed. 
Building on her research on contemporary transformations in Eastern Europe and the EU's role in the region, Dr Kerry Longhurst edited the Eastern Partnership (EaP) 2021 Index report, which is published by the Eastern Partnership Civil Society Forum (CSF). Based on original research carried out by over 30 experts in Armenia, Azerbaijan, Belarus, Georgia, Moldova, and Ukraine, the Index examines trends in relation to democracy, good governance, and policy convergence with the EU.  
The Index' findings highlight growing convergence between the EU and Georgia, Moldova, and Ukraine on a range of policies, such as the environment, trade, justice and home affairs and energy and a growing gap between the EU and Belarus and Azerbaijan. At the same time, the Index identified that all EaP states have problems with the rule of law, independent media, equality and discrimination and corruption. The Index also provides evidence-based recommendations, which will be presented to EU policy makers, public authorities in EaP states and civil society organisations.   
Dr Longhurst will present the results of the Eastern Partnership 2021 Index during the Civil Society Forum's annual assembly on 30 November at 3 PM CET. The session will be live streamed via https://www.facebook.com/EaP.Civil.Society.Forum  The Index report will be made available to the public on the Eastern Partnership Civil Society Forum website:  https://eap-csf.eu