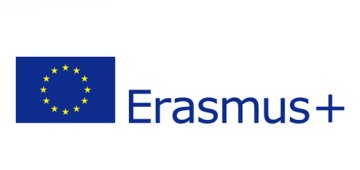 Would you like to study during spring semester at one of the European universities abroad in the academic year 2018/2019? It's possible under Erasmus+ programme. Application deadline: October 12!
The List of EU partner universities Collegium Civitas Partner Universities within the Erasmus + Programe and you can also find it on Wirtualna Uczelnia platfom (wu.civitas.edu.pl – additional information – international cooperation)
How it works:
a student does not pay tuition fees at the host university
a student receives 20% discount in tuition fees at Collegium Civitas in the semester when he/she studies abroad
a student receives monthly scholarship from the Erasmus + program
a student receives on-line language support
students receiving a social scholarship will receive additional funding (plus 200 Euro monthly), funding under the POWER program in PLN
Required documents:
application form / available on wu.civitas.edu.pl
cover letter (one page)
confirmation of work done for Collegium Civitas or active participation is student organizations at CC (optional)
language certificate
a photo and a copy of student ID card
Deadline for applications: 12.10.2018
Application package should be submitted in room 1108 during the Office hours (Mondays – Thursdays 12:00 – 16:00)
Regulations of study abroad, application form and regulation concerning funding and recruitment criteria are available on the Student On-line services wu.civitas.edu.pl – additional information – international cooperation
DO YOU HAVE DOUBTS REGARDS THE UNIVERSITY CHOICE?
You may ask program supervisors for help:
International Relations in English – dr Magdalena Kraszewska
International Relations in Polish – dr Łukasz Tolak
Journalism / Political Science – dr Barbara Hrybacz
Management – dr David Kalisz/dr Małgorzata Baran
Sociology –  dr Monika Nowicka
If you have any questions please do not hesitate to contact me:
Anita Potrząsaj
anita.potrzasaj@civitas.edu.pl or phone: +22 6567160