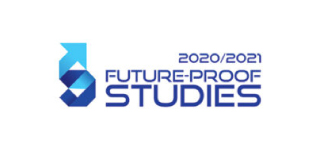 The master's degree programme in International Security Studies (ISS) at Collegium Civitas has been awared by the National Competition and Accreditation Program "Future-Proof Studies" which confirms not only the highest quality of education, but also that the programme meets the needs of the labor market.
The programme is designed to train future leaders in the field of security, who will be prepared to effectively face the ever changing security challenges in the interconnected world of today. It is implemented under the auspices of the Terrorism Research Center.
The participants in ISS  will take a close look at various aspects of security (including but not limited to: terrorism, cybersecurity, war and peace, transnational crime, hybrid threats, the media, environment, conflict resolution, intelligence) and different regions (the US, Russia, EU, Central Asia, South Asia, the Middle East, but we will also take a look e.g. at the Pacific security issues).
The students will have the unique possibility to take part in an exclusive educational venture that combines theory and practical approach. During the studies participants will  learn how to write an analytical report, what's the key for a successful briefing and they will work on their own research papers (analyzing a selected security issue of their interest) under the supervision of mentors from the Terrorism Research Center. The best papers by students will be published and disseminated in Poland and abroad – which will be yet another asset of our Alumni on the job market.
Admissions to ISS are open: www.civitas.edu.pl/en/academic-offer/international-security-studies-ma-full-time-english and Early Birds discount in tuition fee applies till the end of May 2021.