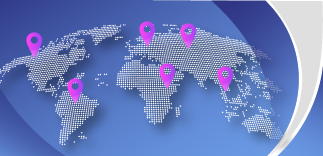 Between June and July 2021 the 7th edition of the training "Internationalisation of Higher Education" was held. Over 70 participants – representatives of Ukrainian universities took part in the programme.
The training programme "Internationalization of Higher Education" was organized by Collegium Civitas in cooperation with the Center for Polish Education in Kiev as a part of a series of educational events which have already gathered over 500 participants from Ukraine during 7 editions held before the pandemic on-site in Warsaw and this year in the online mode.
Between June and July 2021, during the lectures and workshop sessions the participants met the Rector of Collegium Civitas, Prof. Stanisław Mocek, Mrs. Renata Dacewicz, Coordinator, Higher Education Department at the National Agency of the Erasmus+ Programme, the Foundation for the Development of the Education System, Vice-Rector for International Relations Dr Katarzyna Maniszewska, Vice-Rector for Academic Affairs Dr Dr Roland Zarzycki, Vice-Rector for Student Affairs Dr Paweł Maranowski as well as Dr Agnieszka Nitza, Deputy Head of the International Relations Department and Dr Sławomir Klimkiewicz, renowned expert in international relations and intercultural communication.
The topics of lectures and workshops included: the Polish system of higher education, international promotion, development of the strategy of internationalization, organization of the teaching process, opportunities presented by the Erasmus+ Programme, high effective teaching practices, project building, intercultural communication, international students and covid-19 related challenges and more. The participants also worked on their own projects devoted to the internationalization at their home universities.
The main aim of the training was to give the opportunity not only to take part in lectures and meetings with experts but also to exchange ideas with fellow participants and colleagues from Collegium Civitas as well as to discuss collaboration possibilities.