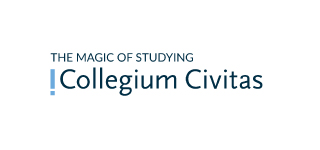 The Polish Accreditation Committee evaluated the Bachelor's degree studies in Management at Collegium Civitas and our university was granted a positive assessment.
The Polish Accreditation Committee took into account, inter alia, the design and implementation of the study program, the admission and the methods of verifying the skills and knowledge of students, internationalization and aspect relating to supporting students in professional development and entering the labor market. 
"We are proud of the positive assessment which was granted for the next six years." – says Prof. Małgorzata Baran, Head of the Management Department and former Vice-Rector for Strategic Development at Collegium Civitas. "The evaluation by the Polish Accreditation Committee is an external and completely objective assessment which gives us additional motivation to further develop the study field at Collegium Civitas. We know that we are on the right path – providing high quality education and learning opportunities for our students at the same time addressing the needs of the labor market" – adds Prof. Baran.  
Collegium Civitas offers a variety of specialisations in Management, in Polish and English. Among the bachelor's degree programmes: Business Management, Digital Marketing, International Business Management, Big Data and Coding. In 2021 Collegium Civitas following up on a positive decision by the Ministry of Higher Education opened master's degree studies in Management.