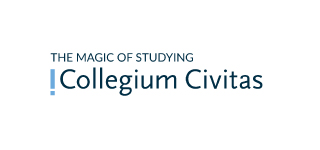 The signing of a Memorandum of Understanding (MoU) on academic and research collaboration between University Al-Azhar Indonesia and Collegium Civitas marks a significant milestone in fostering international cooperation between these two institutions.
University Al-Azhar Indonesia (UAI), established in 2000, is a higher education institution consisting of six faculties with nineteen undergraduate study programs and two postgraduate study programs. With a background of excellent accreditation by the National Accreditation Board for Higher Education (BAN PT), UAI has become a new hope to produce a young generation of leaders, who are ready to provide the best for the nation and state.
The MoU was signed in May 2023 and will remain in effect until 2028, ensuring a long-term commitment to collaboration. Moreover, this agreement sets the stage for potential future cooperation, demonstrating the desire of both institutions to strengthen their ties beyond the initial arrangement.
The document was signed by Prof. Dr. Ir. Asep Saefuddin, Rector of University Al-Azhar Indonesia and Dr. Katarzyna Maniszewska, Collegium Civitas Vice-Rector for International Relations. It comes to fruition as a result of constructive discussions between University Al-Azhar Indonesia and Collegium Civitas, facilitated and supported by the Embassy of the Republic of Indonesia in Poland.
The MoU opens up a diverse range of opportunities for both universities. The following areas of cooperation have been identified:
Research Collaboration: Promoting joint research projects, sharing of expertise, and fostering scientific cooperation between faculty members and research teams from both institutions.
Joint Teaching Programs: Developing and implementing joint academic programs that enable students and faculty members to engage in collaborative teaching and learning experiences.
Training Programs: Providing training opportunities for students, staff, and faculty members, facilitating knowledge exchange and professional development.
Short-Term Study Abroad Programs: Creating avenues for students to experience international education by participating in short-term study abroad programs, expanding their horizons and cultural awareness.
Joint Organization of Symposia and Conferences: Collaborating on the organization and hosting of symposia, scientific conferences, and other academic meetings to foster intellectual exchange and networking opportunities.
The MoU signing between University Al-Azhar Indonesia and Collegium Civitas aims at strengthening academic and research collaboration. By joining forces, both institutions create numerous opportunities for their students, staff, and faculty members. This partnership sets the stage for a fruitful and mutually beneficial cooperation that extends beyond borders and disciplines.