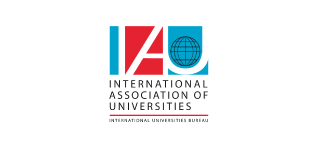 In the recent issue of IAU Horizons, the magazine of the International Association of Universities (vol. 26, no. 2, December 2021) the Vice-Rector for Academic Affairs at Collegium Civitas Dr. Roland Zarzycki presents a few reflections on how Higher Education Institutions can contribute to the green change and stop the deterioration of environmental parameters.
Read the article Understanding Green Leadership here (p.32): https://iau-aiu.net/IMG/pdf/iau_horizons_vol_26_2.pdf
International Association of Universities (IAU), founded in 1950, is the leading global association of higher education institutions and university associations. It has over 600 Member Institutions and 30 organisations in some 130 countries that come together for reflection and action on common concerns. IAU partners with UNESCO and other international, regional and national bodies active in higher education and serves as the Global Voice of Higher Education. Collegium Civitas is a member of IAU.
Published twice a year, the magazine IAU Horizons features IAU Activities, upcoming events and specific projects the IAU has undertaken, IAU Collaboration and Networking, Membership News, New Publications, and a global Calendar of Events. Each issue is also devoted to a special 'In Focus' topic of interest and debate for the higher education community worldwide. Vol. 26 no. 2 of December 2021 focuses on Leadership for a Sustainable Future – Higher Education and Agenda 2030 and the Sustainable Development Goals.