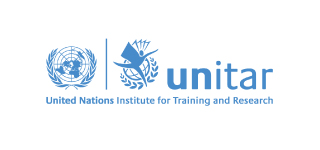 Peace in Focus is a new publication by the Division for Peace at the United Nations Institute for Training and Research (UNITAR) that aims to inspire the youth into becoming agents of peace and change in their own communities, by sharing stories of community leaders around the world that are working towards the Sustainable Development Goals (SDGs) at a local level. As a UN publication, the magazine recognizes the interconnective nature of the 2030 Agenda, thus presenting initiatives from all SDGs and connecting them to the SDG16 – Peace.
The first issue of "Peace in Focus" is available in PDF format online.
Peace in Focus recognizes the influence of narratives in the construction of a sustainable future, and therefore, gathers stories from various regions of the world, in which their actors worked using approaches that allow for the creation of collective historical memory from new constructive and peaceful narratives about reconciliation, resilience and peacebuilding.
In the first issue of the magazine you will also find information about master's degree Strategic Peace and Conflict Studies (SPACS) run jointly by Collegium Civitas and UNITAR.
More information:
"Peace in Focus" magazine: www.flipsnack.com/unitarcatalogue/peace-in-focus-issue-1-october-2021.html
Admissions to SPACS: www.civitas.edu.pl/en/academic-offer/strategic-peace-and-conflict-studies-ma-full-time-english