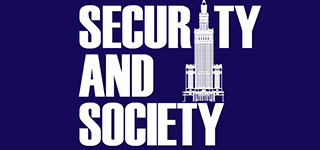 On April 3 the third online session in the series "Perspectives on Central and Eastern Europe" was held. The project is organized by Collegium Civitas and SRAS (USA) and promotes our study abroad and summer school courses.
The session was devoted to the state of democracy in Central & Eastern Europe. Can we look for the reasons of current backsliding of democracies in the history of the 20th century? What are the main challenges? Among the threats to democracy and stability, the session focused on the rise of extremisms. And, from a practical angle the participants took a look at de-radicalization programs and policies.
The topic "Social Effects of the Polish Transformation" was presented by Dr. Monika Nowicka who spoke not only about the theories, but also gave a more personal angle to her lecture showing pictures from Warsaw during the time of transformation. Prof. Paweł Matuszewski spoke about "Contemporary Challenges to Democracy in CEE", presenting his own sociological research focused on the question of social acceptance for non-democratic solutions among the citizens of Central and Eastern European countries. Dr. Katarzyna Maniszewska presented the topic "Right Wing on the Rise" – she discussed the results of recent reports and statistics showing that violent right wing extremism is increasing in the West. Dr. Paulina Piasecka in her presentation "Challenges of De-radicalization" showed how to radicalization process can unfold and what can be done to prevent it.  The lectures were followed by Q &A session.
Collegium Civitas and SRAS has just announced the new edition of the summer school program "Society and Security in the Information Age". It will be held online in summer 2021 and combine a lectures and seminars with a research internship at the Terrorism Research Center.  The enrollment is open: https://www.civitas.edu.pl/en/our-university/news/security-and-society-summer-school-online-2021