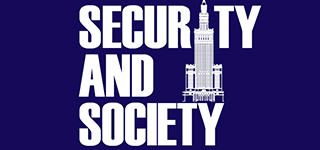 Between June 3 – July 14, 2023 the eight edition of the Summer School "Security and Society in the Information Age" will be hosted by Collegium Civitas combining the four-week intensive course on Central Europe & Security Issues with an optional two-week research internship with the Terrorism Research Center. Enrollment deadline is March 1.
Designed and launched jointly in 2015 by SRAS (USA) and Collegium Civitas in Warsaw, Poland, the summer school program addresses global issues from unique perspectives.
The first four weeks of this program are based in Warsaw, where we will be immersed in fascinating lectures and discussions on the challenges faced by the countries of Central Europe, NATO, and the European Union in the 21st Century. We will focus on regional and global implications of the Russian invasion of Ukraine, while exploring the many dimensions of security: war, international law and war, peace building, hybrid threats, cybersecurity, terrorism, and more.
During these four weeks you will have the opportunity to explore Warsaw as well as Krakow (Poland) and Berlin (Germany).
Your research internship begins in parallel with the lectures as you develop a research project of your own. You then have two weeks in which to focus exclusively on your project, working with your advisors and other program participants, to finalize your research for publication in Security and Society in the Information Age, Volume 6.
Information on tuition fees, credits, detailed schedule and enrollment: https://securityandsociety.org/summer-school