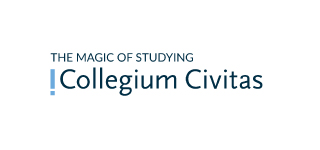 New series of research seminars at Collegium Civitas is held Thursdays at 13.15 CET between November 4 and January 13.  The topics are diverse and all highly topical, of relevance to Poland, Europe and wider global issues. Collegium Civitas students (especially master's degree students) and faculty are invited to participate in the seminars.
The seminars are coordinated and led by Dr Kerry Longhurst and invited guests will speak about their research.  The  speakers will present for 25-30 minutes, which will leave time for Q and A and discussion.
Politics and International Relations Research Seminars
Thursdays, 13.15 – 14.30 (online)
4 November 2021
Dr Krzysztof Kasianiuk (Collegium Civitas)
There is no spoon? Tracing the tacit knowledge on system and environment in political science
25 November 2021
Dr Jens Boysen (Collegium Civitas)
How common is Common Defence? 'National values' and their impact on security policy cohesion in NATO
2 December 2021
Dr Patryk Czulno (University of Bristol)
Challenges to EU Foreign Policy-Making: European Consensus Versus National Interests
9 December 2021
Dr Erik Kurlander (William R. Kenan Jr. Professor of History Stetson University / Fulbright Scholar at Collegium Civitas)
Polish Responses to the (Nazi) "Jewish Question": Some Initial Reflections.
13 January 2022
Dr Deborah Sanders (King's College London)
China's Growing Influence in the Black Sea – What does this Mean for NATO?
The link to the online seminars will be distributed in advance. Please do not hesitate to contact Dr Kerry Longhurst if you are interested in participation in the events and/or should you require more information:  Kerry.Longhurst@civitas.edu.pl