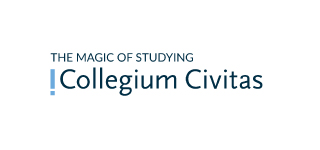 Why boredom is so fascinating? In "Daily Mail" Prof. Mariusz Finkielsztein, Collegium Civitas lecturer talks about the research how people coped with boredom during lockdowns. We invite you to read the article "Why boredom is so fascinating: Life under Covid lockdown sparks wave of research into tedium".
Prof. Finkielsztein is a pioneer in research about boredome. "I organised the first boredom studies conference as a PhD student in Warsaw back in 2015 because no one else was interested in the subject." – he says. This year however, already around 250 researchers were studying the issues of boredom and the international conference on this topic was the biggest thus far.
Mariusz Finkielsztein, Ph.D. is assistant professor at the Institute of Sociology at Collegium Civitas. He is the founder and organizer of the International Interdisciplinary Boredom Conference and the Secretary of the International Society of Boredom Studies.
"Why boredom is so fascinating: Life under Covid lockdown sparks wave of research into tedium" in Daily Mail:
www.dailymail.co.uk/news/article-9766991/Life-Covid-lockdown-sparks-wave-research-boredom.html