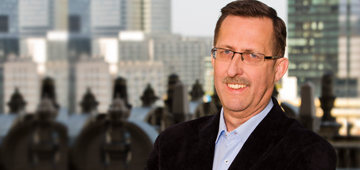 On June 7 the Rector of Collegium Civitas, Prof. Stanisław Mocek was re-elected for another term. On behalf of the staff, lecturers and students, we congratulate Prof. Stanisław Mocek and we wish him success in implementing the University's strategy and outlining paths for its further development.
Prof. Stanisław Mocek has been associated with the University since its inception in 1997, in the years 1998-2012 he held the position of Vice-Rector, and since 2012 – the Rector of Collegium Civitas. Sociologist, political scientist and media expert, scholarship holder of the Foundation for Polish Science and Oxford University, laureate of the Karl Popper Award, editor-in-chief of the scientific yearly "Zoon Politikon", Chairman of the Conference of Rectors of Non-Public Universities (KRAUN) and member of the Presidium of the Conference of Rectors of Academic Schools (KRASP) in Poland.
His scientific interests include the issues of the Polish political scene, media and media system, election processes, leadership and political discourse, public opinion research as well as political and social systems. He is an expert in the field of systemic transformation, social problems on a micro and macro scale, public participation and civil society.
In the new term of office, the dynamic development of Collegium Civitas will continue: in the academic area, related to the creation of new programmes in Polish and English, addressing the needs of the labour market (key professions of the future); research and teaching development related to the evaluation process in two disciplines: a) sociological sciences and b) political sciences and administration; further internationalization; obtaining development funds for education and science, incl. as part of the university's third mission; further progress in digitalization of university's services; development of student-oriented initiatives, trainings and internships, career counseling, psychological assistance, as well as increasing student involvement in student organizations; further development of lifelong learning, related to the implementation of the multi-generational mission of the university, in particular the University of the Third Age and the Children's College, and the creation of new MBA courses; undertaking many new, innovative and modern activities further strengthening Collegium Civitas and its position in the field of higher education and in the public life of the country and abroad.