Quality assessment by the Ministry of Education and Science: Collegium Civitas confirmed as academic institution
29.07.2022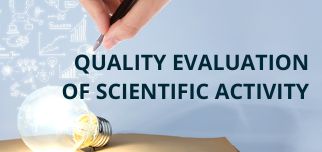 The Minister of Education and Science has awarded Collegium Civitas with the B+ scientific categories in the disciplines of sociological sciences and politics and administration. B+ is one of the highest categories and means not only that Collegium Civitas can continue providing study programmes in Polish and English, but also e.g. can organize a Ph.D. programme, also award Ph.D. with habilitation.
The university received the decision of the Minister of Education and Science to award Collegium Civitas with the B+ scientific category in two evaluated disciplines: sociological sciences and political and administration sciences.
The evaluation started in January 2022 and was carried out in accordance with the new regulations on the parametric evaluation of universities and research institutes, introduced by the Law on Higher Education and Science, of July 20, 2018, as amended.
The following scientific categories are assigned to individual disciplines: A+, A, B+, B or C. The possibility of conducting general-academic studies and awarding academic degrees, as well as the amount of subsidies, i.e. money that research units receive from the state budget depend on the category awarded.
The assessment was carried out by the Science Evaluation Committee on the basis of information on the scientific activities of Collegium Civitas contained in dedicated reporting systems and covered the period from 2017 to 2021.
During the evaluation, the individual achievements of employees representing a given discipline were taken into account. The basic evaluation criteria were:
Criterion I – scientific or artistic level of the conducted scientific activity;
Criterion II – financial results of scientific research and development works;
Criterion III – the impact of scientific activity on the functioning of society and the economy.
The Commission has made a separate assessment of scientific activity in both scientific disciplines submitted by Collegium Civitas, i.e. political and administrative sciences and sociological sciences.