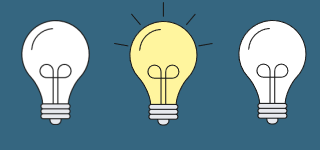 Collegium Civitas encourages scientists from abroad to take part in POLONEZ BIS – a fellowship programme for experienced researchers, co-funded by the European Commission and the Polish National Science Centre and to conduct the research at our university. The first recruitment round starts in September 2021.  
The successful applicants will be able to move to Poland for 24 months to conduct their research at Collegium Civitas in the area of social sciences.  The selected researchers will receive an employment contract, a monthly salary of €4,465 and an additional grant for their own research projects (up to €100,000).      
Who are we looking for?  
We are inviting to Collegium Civitas the researchers from all over the world. They must have a PhD degree or at least 4 years of documented experience in conducting research projects. We especially encourage to apply the scientists researching in areas of sociology and/or political sciences and who are ready to move to Poland for a period of 2 years.  
Eligible are candidates who have not lived or worked in Poland for more than 12 months within the 3 years before the date of the call announcement (researchers displaced by conflicts or applying for refugee status are eligible for extensions).
Recruitment rounds

POLONEZ BIS 1: September 2021 – December 2021  
POLONEZ BIS 2: March 2022 – June 2022  
POLONEZ BIS 3: September 2022 – December 2022  
If you would like to take part in the POLONEZ BIS programme and conduct your research at Collegium Civitas, please contact Ms. Anna Sudolska, Scientific Research Department: Anna.Sudolska@civitas.edu.pl  
More information about POLONEZ BIS programme: https://ncn.gov.pl/polonez-bis?language=en