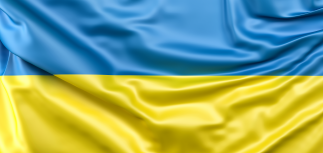 In April 2023 the 11th edition of the training  "Internationalization of Higher Education" was held. The programme is organized by Collegium Civitas in cooperation with the Center for Polish Education in Kiev. Since 2018 over 1000 faculty members from Ukrainian higher education institutions have participated in the programme.
The participants in the training programme are lecturers and leadership from many Ukrainian universities, which are currently experiencing severe difficulties in their operations, practically at every level and in all areas. The programme of the training sessions has been adopted to reflect the current challenges.
Lectures and workshops were conducted by experts from Collegium Civitas led by Prof. Stanisław Mocek, the Rector, Dr Katarzyna Maniszewska, Vice-Rector for International Relations,  Dr Dr Roland Zarzycki, Vice-Rector for Academic Affairs, Dr Paweł Maranowski Vice-Rector for Student Affairs and Dr Sławomir Klimkiewicz, renowned expert in international relations and intercultural communication, Mr. Maciej Krzyczkowski, Head of the International Office, Mrs. Ilona Głowacka, Senior Specialist in international promotion. One of the topics was the Erasmus+ programme and the opportunities it offers to Ukrainian academia. The guest lecture about Erasmus+ was conducted by Mrs. Beata Skibińska, the Director for Higher Education Department, National Agency for the Erasmus+and ESC programmes.
Due to the huge popularity of training, Collegium Civitas in cooperation with Center for Polish Education in Kiev decided to increase the number of trainings for new participants from two to three annually and to prepare a new training offer the programme alumni.