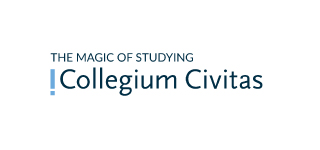 The Polish Accreditation Committee evaluated the Sociology studies at Collegium Civitas and our university was granted a positive assessment.
The Polish Accreditation Committee took into account, inter alia, the design and implementation of the study program, the admission and the methods of verifying the skills and knowledge of students, internationalization and aspects relating to supporting students in professional development. The positive assessment was granted for the next six years.
"From the very beginning sociology was at the core of Collegium Civitas' academic activities. The university was founded 25 years ago by sociology professors from the Polish Academy of Science." – says Dr Xymena Bukowska, Head of Sociology Department at Collegium Civitas.
"We are happy and proud that this year – when Collegium Civitas celebrates its 25th anniversary the high quality of the studies we offer was confirmed by the objective assessment of the Polish Accreditation Committee" – adds Dr Bukowska.
Collegium Civitas offers a variety of specialisations in Sociology, in Polish and English. Among the degree programmes: Multimedia Communication, Public Relations, Marketing, New Media, Social Media Management and Digital Commerce, Media and Diversity Studies, Digital Society: Transformation and Research and more. Admissions for the academic year 2022/2023 start in April!