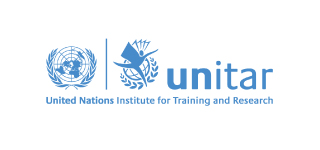 Collegium Civitas and the United Nations Institute for Training and Research (UNITAR) join forces to deliver an innovative and interdisciplinary Master's degree programme in Strategic Peace and Conflict Studies (SPACS). The programme has been developed following the Memorandum of Understanding signed in June 2020 and is based on experience and know-how of both institutions. SPACS is the first programme of this kind in Poland, and one of the very few in Europe. The programme is supervised by Katarzyna A. Przybyła, an expert in Peace and Conflict Studies, Collegium Civitas and Dr. Jon-Hans Coetzer, Team Leader of Online Learning and Education, UNITAR, Division for Peace.
SPACS combines the knowledge from such fields as: international relations, sociology, psychology, international law, economy, human rights, security studies, and others to generate a comprehensive body of knowledge, and to arrive with 21st century solutions to 21st century problems. What distinguishes this program from others is a holistic and practical approach which enables students to develop new ways of thinking about current global problems. The main goal is to transform students into well-educated and skilled peacebuilders who will be able to assess and lead positive social changes at both the grassroots level and the high-policy level.  You cannot find a better place to study peace than Poland – the birthplace of the "Solidarity" movement – one of the world's best known successful nonviolent resistance movements in history. The SPACS programme starts in October 2021, the admissions are already open.
United Nations Institute for Training and Research (UNITAR) is a specialized training agency of the United Nations with a mandate to develop individual and institutional capacities for the implementation of the 2030 Agenda for Sustainable Development through outcome-based learning and training initiatives. Within the framework of UNITAR, the Division for Peace supports the (re-) establishment of peaceful, just and inclusive societies (SDG 16) by enabling individuals and organizations to contribute meaningfully to sustainable peace. With almost 60 years of experience in capacity building, UNITAR provides customized, creative and results-based learning solutions, carefully crafted for countries and communities emerging from conflict and facing specific development needs. At the core of the UNITAR's approach is a specific methodology that allows for the creation of powerful and inspiring spaces, products and services (online and face-to-face) for high-quality learning and collaboration, as well as promotes participation, dialogue, local ownership and multiplication of knowledge for sustainable impact and behavioral change.
Collegium Civitas is a modern non-state University founded in 1997 by a joint initiative of Professors from the Polish Academy of Sciences. The quality of education in all fields of study is confirmed by positive assessments by the Ministry of Science and Higher Education and the Polish Accreditation Committee. Collegium Civitas holds top positions in the national rankings of universities in Poland and offers academic programs in English, Polish and bilingual Polish-English in the four main fields: International Relations, Sociology, Management and Journalisms and New Media, among them over 20 master's and bachelor's degree programs in English. With a large number of lecturers from renowned Universities, students from over 60 countries, numerous projects with universities from around the world, and a wide range of studies in English, Collegium Civitas is a leader in the field of internationalization. The University has over 100 agreements with partner universities from around the world. With the launch of the joint master's programme with UNITAR Collegium Civitas further strengthens its international outlook.
Admissions to SPACS are open. Learn more & apply: www.civitas.edu.pl/en/academic-offer/strategic-peace-and-conflict-studies