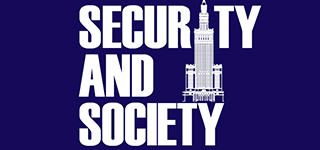 On October 29 a webinar for future participants in the summer school "Security and Society in the Information Age" was held. The webinar was attended by over 20 students from American universities, among them: University of Texas, Stetson University, Michigan State University, Minnesota State University Mankato, University of California, Berkeley, Purdue University, Pennsylvania State University, Connecticut College, University of Iowa, University of Pittsburgh and more. The "Society and Security in the Information Age" program is run jointly by Collegium Civitas and SRAS, USA.
During the seminar Dr. Katarzyna Maniszewska, Summer School Director delivered a presentation on current security issues from Central European Perspective. Dr. Paulina Piasecka, the Director of the Terrorism Research Center explained in details the scope of the program, and the mode of work, incl. research internship that is held within the framework of the summer school. SRAS Director Mrs. Renee Stillings explained the organization of the program and addressed questions on logistics (housing, visas, credit transfer etc.).
The summer school will take place between June 3 – July 14, 2023 combining the four-week intensive course on Central Europe & Security Issues with an optional two-week research internship with the Terrorism Research Center. Enrollment deadline is March 1.
More information: https://securityandsociety.org/summer-school