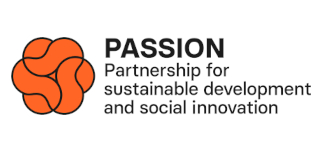 This semester test classes with an interactive online course "Sustainable Development. How to solve complex environmental problems?" have started. The course was implemented at Collegium Civitas and partner universities from Greece, UK, Portugal and Sweden participating in the PASSION project.
Students from Collegium Civitas will increase their knowledge on environment and sustainable development under the supervision of Katarzyna Iwińska, PhD and Katarzyna Krakowska, M.Sc. The course consists of three didactic modules, each devoted to an important issue from the perspective of environmental education.
Module 1: Air Pollution and Deforestation. Learning to solve complex environmental problems
We will analyse two cases pertaining to forest conservation and air pollution, and try to understand the main sources, and the nature of, environmental conflicts. We will study the role of civic movements, grassroots institutions and the government in achieving sustainability goals. Additionally, we will reflect on our responsibility as citizens in solving environmental issues.
Module 2: Quality instead of quantity – is organic farming our future?
We will analyse a case study of a Greek organic olive oil production project, and explore the concept of organic farming and its latest trends.
Module 3: Food for thought: Too Good to Waste?
We will analyse the complex links between food waste, food production, agriculture, environment and well-being. We will discuss about different consumer choices and the influence on individuals, the environment, society and the economy.
During the course participants will learn about the scientific background of sustainable development, consider multiple future scenarios (and create their own), learn to anticipate the consequences of current environmental problems, using a variety of didactic methods including text and audiovisual analysis, live sessions, discussion, role-playing, field research, individual and team work.
The course was developed as part of the "Partnership for Sustainable Development and Social Innovation" (PASSION), funded by the Polish National Agency for Academic Exchange as part of the Academic International Partnerships Program. PASSION is an international academic partnership for sustainable development and social innovation. Collegium Civitas is a leader and implements the project in partnership with Agricultural University of Athens (Greece), University of Porto (Portugal), Swedish University of Agricultural Sciences (Sweden), University of Iceland (Iceland) and University of Northampton (UK).
Learn more about PASSION project: http://passion.civitas.edu.pl/