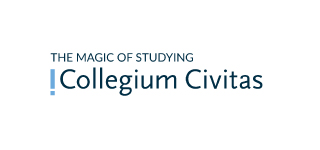 Collegium Civitas students – participants in the course "Terrorism and the Media" prepared the proposal of ethical guidelines for journalists covering terrorism. Take a look at the result of their work. 26 students from different countries (among them: Poland, Ukraine, Uzbekistan, Vietnam, Canada, France, Kyrgyzstan, Nigeria, India, Turkey, Belarus, South Africa) participated in the seminar and worked on the guidelines.
The seminar "Terrorism and the Media" led by Dr. Katarzyna Maniszewska is designed to deepening the understanding of the role of the media in the broad context of terrorism and countering terrorist threats, enhancing writing skills. In addition, the students take a look at the history of the media and the ethics of journalism. During the seminar participants analyze examples of media coverage of terrorist attacks, write short op-eds and press articles on terrorism and have the unique possibility to meet experienced journalists and reporters from different countries. This semester the special guests in the seminar were: Los Angeles Times editor Mr. Michael Ottey, joining the students live from L.A. and journalist, filmmaker and editor Mr. Maciej Czajkowski who worked, among many other media outlets, for the BBC.
Ethical Guidelines for Journalists Reporting on Terrorism
Prepared by: Collegium Civitas students – participants in the course "Terrorism and the Media", winter semester 2020/2021
1. Truth
Information provided to the public should be true, transparent, clear, proportional.
2. Accuracy
Every information should be checked, weighed and justified, based on research and facts.
3. Integrity
Strong moral principles. Can't be influenced/ bought by any organization. Careful choice of words used/ language, not biased.
4. Respect
Respect life and anonymity of the victims and witnesses of events. Respect the people and respect yourself.
5. Think globally
Present a bigger picture, new, different perspectives, think outside the box, report in context.
6. Education
Leave your audience in a better, more understanding and informed mind than they would be without it.
7. Transparency
Be transparent in sharing information, also about your/ media outlet funding sources.
8. Honesty
Be honest and respect the users/ audience. Don't cheat. Don't exaggerate. Avoid sensationalism and click-bait reports.
9. Objectivity
Be as objective as only possible.
10. Don't help the terrorists!
Do not provide platform for terrorist propaganda. Don't spread radical views, do not interview terrorists who took responsibility for a terrorist act. Always report in context, show perspectives, check facts, remain in control of your mission as a journalist.