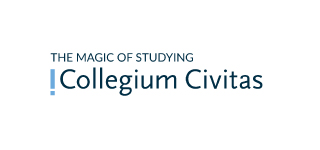 Collegium Civitas adopted the Gender Equality Plan for Collegium Civitas 2022-2024. We invite you to read the document and we encourage everyone to respect equality and diversity in our academic community and beyond!
The Gender Equality Plan for Collegium Civitas 2022-2024 (GEP for CC), the main objective of which is to make our University a safe place for all, operating with respect for equality and diversity and supporting all members of the community regardless of gender.
Following its Mission and Vision, Collegium Civitas is a place of equal opportunities and openness, free from prejudice and discrimination, providing security for those working and studying, where respect for others, equal treatment and respect for diversity are the core values. The University welcomes students from dozens of countries worldwide who are admitted in a recruitment process regardless of gender, race or nationality. The same applies to hiring academic staff and developing teaching and research career paths.
The key assumption of the GEP for CC is to respect equality and diversity as values that contribute to the creation of fair and comfortable working conditions and the development of teaching and scientific research. This objective is achieved through providing access to knowledge and skill acquisition to all those who are eligible.
We recognise that respecting and fostering diversity and equal treatment in higher education institutions affects the wellbeing and sense of security of all people and concerns not only the lives of individuals but also the development of the University as a whole. These values are of great importance for the educational process and scientific work, which must remain free from any discrimination and conflicts arising from prejudice. Diversity and equal treatment in organisations provide access to different perspectives of thought and viewpoints, enhance creativity and innovation, allow for the development of talents and open the organisation to new solutions to problems, which is particularly important in the context of dynamic economic, technological and social changes.
The full text of the GEP for CC is available at: https://civitas.edu.pl/en/our-university/the-gender-equality-plan