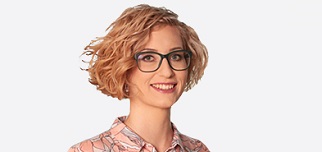 Katarzyna A. Przybyła, Head of the Strategic Peace and Conflict Studies at Collegium Civitas will be conducting lectures during the Winter School "Transforming 21st Century Conflicts" held by the University of Padua in February.  
The Winter School offers a week of intensive online learning focused on the issue of promoting secure and inclusive societies through the adoption of innovative perspectives and tools. This project is designed within the framework of the call "Shaping a World Class University", thanks to which the University of Padua promotes initiatives of virtual exchange. 
The program is designed to be highly interdisciplinary and international and to combine the teaching on conceptual and theoretical frameworks with more skills-building-oriented workshops, in order to promote knowledge, competencies and skills among students of the 1st, 2nd and 3rd level of studies. 
Introducing students to perspectives like restorative justice and conflict transformation, and to critical and innovative instruments for enhancing restorative, responsive and transformative approaches to interpersonal conflict is considered as a key-factor for reflecting on topical issues such as active citizenship, democratic professionalism, participatory democracy and on the instruments that can help in the difficult task of matching the issues of security with the ones connected to inclusivity and to the promotion of peaceful communities. 
More information & application: Winter School "Transforming 21st Century Conflicts