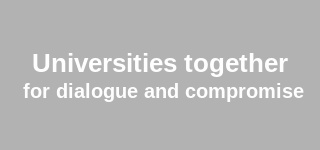 In view of the dramatic events taking place in Poland in the wake of the verdict of the Constitutional Court of 22 October 2020, Collegium Civitas fully identifies with the position of major Polish universities and the call from academic and scientific institutions.
We sympathise with all citizens of our country, also with our students, post-graduate students and representatives of the academic staff, who engage in public matters and express their dissent against making decisions in violation of the democratic principles of compromise, consensus and public consultation in matters which are significant to us all, female and male citizens of the Republic of Poland. These principles and values, which are connected with the name of our College, are present in our mission and guide us in our everyday work.
Therefore, we are fully empathetic towards various forms of expressing civil disobedience without violence, which should urge the authorities to immediately negotiate compromise solutions to the benefit for our society. Reaching a new agreement should involve significant support from scientific authorities in law and medicine, so that the developed solutions can be compliant with the civilisational and moral requirements of the modern state.
Out of respect for human rights and freedoms of each and every individual, we call for the voices of women to be included in the discussion about bans and orders which affect women in such a poignant, deep and intimate way.
It is never too late for dialogue and cooperation.
Prof. Jadwiga Koralewicz, Ph.D – President of Collegium Civitas
and the Rector's Team composed of:
Prof. Stanisław Mocek, Rector of Collegium Civitas
Prof. Małgorzata Baran, Ph.D., Deputy Rector for Strategic Development
Katarzyna Iwińska, Ph.D., Deputy Rector for Scientific Research
Katarzyna Maniszewska, Ph.D., Deputy Rector for Foreign Relations
Paweł Maranowski, Ph.D., Deputy Rector for Students' Affairs
Roland Zarzycki, Ph.D., Deputy Rector for Education
Magdalena Wypych, Chancellor
Małgorzata Mechanisz, Rector's Representative for Marketing and Promotion
Teresa Wierzbowska, Rector's Representative for Lifelong Learning
—
The call from the Chair of the Conference of Rectors of Academic Schools in Poland, Chair of the Central Council of Higher Education, President of the Polish Academy of Sciences, Chair of the Polish Students' Parliament, Chair of the National Representation of Doctoral Students concerning the consequences of the verdict of the Constitutional Court of 22 October 2020 is available (in Polish) at: https://www.krasp.org.pl/pl/Aktualnosci/?id=21450/Wspolny_Apel_KRASP-RGNiSW-PAN-PSRP-KRD_w_sprawie_wyroku_TK