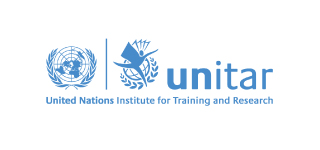 We invite you to watch the discussion in the series WorldView on achieving peace from Venezuela to Iraq. The discussion was led by Dr Jon-Hans Coetzer, UNITAR, Senior Specialist and Team Leader of the Online Learning and Education Unit, Head of the Strategic Peace and Conflict Studies master's degree progamme run jointly by UNITAR and Collegium Civitas.
This highly interesting discussion is available on YouTube:
Dr Coetzer held the discussion with:
Angelo Gianturco
Angelo Gianturco Coletta holds an Economy Bachelor, currently pursuing a MA in Humanitarian Action and Peacebuilding, and Conflict Resolution Specialist with experience in sustainable development empowerment projects for vulnerable women in Venezuela.
Haider Al-Ithawi
Haider Al-Ithawi is an Iraqi National worker for UNICEF as an Emergency Officer based in the Erbil Field Office. Before Haider served in different capacities with UN OCHA, the WFP, and the Iraqi Red Crescent Society, as the Head of the Restoring Family Links and Tracing program in cooperation with ICRC.
Rhiannon Croker
Rhiannon Croker works as an Outreach Advocate. Rhiannon manages a caseload, helping those in the National Referral Mechanism access their ECAT (European Convention on Action Against Trafficking) entitlements, whilst they await a positive conclusive grounds decision. Rhiannon is also studying the SQE law conversion course and hopes to become a human rights solicitor in the future.
Esther Grisnich
Esther Grisnich has lived and worked in the Middle East for the past 7 years. Esther has worked in Jerusalem for World Vision and the EU, while also supporting shadow peace negotiations between Israeli and Palestinian young diplomates for the Dutch Ministry of Foreign Affairs. More recently she was the country director for a Dutch INGO ZOA in Iraq, supporting the humanitarian response after the crisis caused by ISIS with programs in Shelter, Food Security Livelihoods, and a large program in the prevention of Violent Extremism in Education. Esther is currently transitioning to a new position as NATO Human Security Advisor based in Bagdad.
Collegium Civitas in partnership with UNITAR offers the uniqe master's degree programme in Strategic Peace and Conflict Studies. The programme is led by Katarzyna A. Przybyła (Collegium Civitas) and Dr Jon-Hans Coetzer (UNITAR) Admissions are open. Learn more:
https://civitas.edu.pl/en/academic-offer/strategic-peace-and-conflict-studies-ma-full-time-english