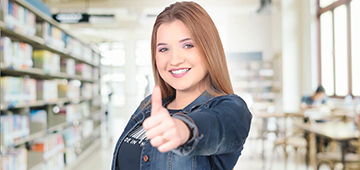 Collegium Civitas offers a variety of academic programmes in English. With us you can study Management, International Relations, Journalism, International Business and Sociology and become an expert in Marketing, Diplomacy, Public Relations, New Media, Security and many more. We are proud to observe how our graduates go on to have highly successful and satisfying career paths in Poland and abroad.
Our "Early Birds" promotion is aimed at candidates who are starting their full or part-time English-language Bachelor's (licencjat) or Master's (magister) programmes at Collegium Civitas in the 2018/2019 academic year in the following fields of study:
Bachelor's programmes:
Media, Diplomacy and International Negotiations
International Business and Marketing
International Relations
Public Relations, Marketing, New Media
Sociology
New Media and Journalism
Business Management
International Business
Master's programmes:
Diplomacy and Negotiations in the Age of Information
International Business and Negotiations
International Relations
Criminal Justice
Sociology
Social Media Marketing
The promotion entitles the applicant to a 10% discount in their fees for the first semester of their Bachelor's or Master's programme, provided that the candidate starts their studies in the winter semester of 2018/2019.
In order to benefit from this promotion all relevant documents need to be submitted to the Admissions Office during the promotion – until July 10, 2018, all admission procedures need to be completed, and both the entry fee and the qualifying fee needs to be paid. The full Rules governing the Early Birds promotion can be found here.