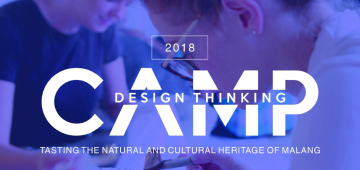 Collegium Civitas students invited to participate in an international program in Indonesia! Application deadline: 5 of July.
State Polytechnic of Malang cordially invites Collegium Civitas students to apply for the international summer camp "The Design and Thinking Camp", organized by Office of International Affairs Consortium by Universities in Malang, Indonesia. The program will be held between July 22nd – August 1st 2018.
The Design and Thinking Camp is funded by The Ministry of Higher Education of the Republic of Indonesia. Collegium Civitas students only need to cover travel costs.
For Polish citizens for a stay up to 30 days visa not required (or it can be issued on arrival). Indonesia is currently giving visa-free facility to 169 countries to stay maximum stay of 30 days: http://www.imigrasi.go.id/index.php/en/berita/berita-utama/998-169-countries-get-visa-free-facility.
For more information:  The Design and Thinking Camp
Registration: http://malangioc.com/register-design-thinking-camp-malang-2018/