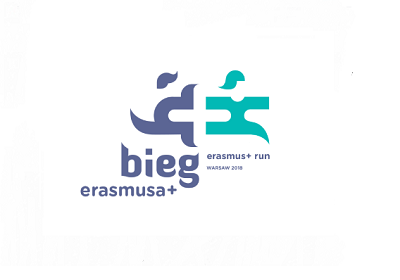 The second edition of the Erasmus + Run will take place at the PGE Narodowy on the 29th of September 2018! It will be the first race entirely played on the stadium's board. This year, the race will be part of the European Sports Night #BeActiveNight. The organizers of the run and the whole event are the Foundation for the Development of the Education System, the Polish National Agency of the Erasmus + Programme and the Ministry of Sport and Tourism.
The Foundation for the Development of the Education System celebrates 25 years of activity this year, and on this occasion, the participants will beat the stadium… 25 laps. Nearly 700 people will participate in the race, running in four-person relay races, in three series. 25 laps on the stadium's plate gives a total distance of about 8.5 km. Teams decide how many laps and in what order each participant will defeat. The first of the series will start at 17.00.
Participants in the run, by paying the starting fees, will support the charges of the Jasiek Mela Foundation Poza Horyzonty – the amount will be transferred to the WalkCamp project. The entry fee is 190 PLN (about 45 EUR) per 4 people team – less than 12 EUR per person. What you will find in your in your starter pack is worth much more than the fee: high quality technical singlet, running sleeves and a headband, coupon for a regenerative meal and drink, start-up number, safety pins and relay baton (one for the team).
The agenda of the event: http://erasmusplus.org.pl/wp-content/uploads/2018/05/ErasmusRun-eng.pdf