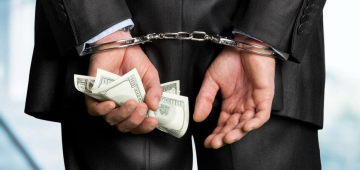 The European Commission is setting out new EU-wide rules for the protection of whistleblowers. In order to explain the planned changes, the Centre for Social and Economic Risk Research at Collegium Civitas and nFlo Sp. z o.o. would like to invite you to the conference:
"Managing the Risk of Economic Fraud: Requirements in the Context of Proposed Legal Regulations"
which will take place on 21 May 2018, from 9.30 am to 3 pm at the Zielna Conference Center (37 Zielna Street, Warsaw).
This proposal will ensure a high level of protection for those who disclose infringements of the European Union rules and will establish EU-wide standards. It provides secure channels for reporting violations both within the organization and outside it, for example to public bodies. It will also protect whistleblowers against dismissal from work, degradation and other forms of repression. It also imposes an obligation on national authorities to inform citizens and provide appropriate training to public administration in the field of dealing with whistle-blowers.
The protection of whistleblowers in the EU is currently fragmented and not unified. Only 10 EU Member States provide full protection for whistleblowers. In other countries, the protection granted is only partial and applies only to specific sectors or categories of employees.
For nearly thirty years, the Polish economy has experienced dynamic growth which is evident in almost every area of social life. If the national wealth is to continue increasing, it is necessary to ensure clear, transparent and stable business rules. Organizational culture is understood better, not only as a package of internal regulations, process management and control mechanisms adequate to identified risks, but also in terms of openness, trust and business integrity.
We are convinced that organizations that anchor their development on leadership and transparency of action will, more easily, achieve their planned goals including business success. State bodies that are responsible for creating a climate for the economic development of our country, undertake various actions to reduce the risk of economic irregularities as effectively as possible. One of the tools which is serving this purpose is the whistleblower institution, a crucial element in the Act on Transparency in Public Life.