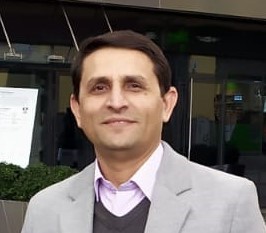 Dr. Muhammad Kamran is an expert in the field of human resource management, training and development, and entrepreneurship.
Mr. Kamran has more than ten years of research and teaching experience in academia.
He is currently teaching at University of Warsaw, Lazarski University, and Warsaw University of Business, Poland at the Department of Management Sciences.
He earned a Doctoral of Philosophy (Ph.D.) degree in "Management and Quality Sciences" from the Faculty of Management, University of Warsaw, Poland.
He is the author of multiple book chapters and international scientific publications.
In addition to this, he is well equipped with both quantitative and qualitative research methods and data analysis techniques.