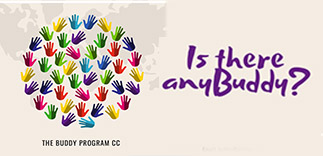 The new semester is about to begin, and The Buddy Program is recruiting!!
We hope you will join the team to support our new international students.
What does it mean to be a Buddy?
Being a "Buddy" means becoming a helpful hand for students from abroad by:
Keeping regular contact with them
Organizing meetings with them
Providing useful information about the university and living in Warsaw
Participating in the organized integration events
After two years of existence, more than 200 students joined the Buddy Program, assistance was provided for more than 100 international students, and many integration events were organized!
If you are interested in broadening your horizon, meeting new people, improving your language skills, and exploring new cultures, join the Program to create an unforgettable year full of memories!
For active participation, students can apply for a discount on their tuition fees, and, of course, add some quality experience to their CV.
To join the Buddy Program, please fill out the form and fill out Membership Application Form
Be aware that you must log in to your Civitas account to get access to the form! sXXXX@civitas.edu.pl
Filling in the form and returning a signed Membership Application is mandatory to proceed with the recruitment process.  Please, send your signed Membership Application to the email: buddy@civitas.edu.pl.
The application deadline is the 15th of September!! (15.09.2022)
We look forward to you joining us!