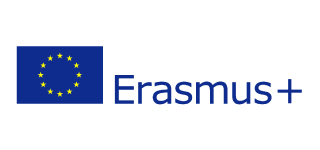 At the beginning of June 2022, Collegium Civitas delegation visited our partner university in Barcelona – Universitat Abat Oliba CEU – under the EU funded Erasmus+ programme.
Ms. Anna Jachimiak, Erasmus+ and International Exchange Coordinator, and Mr. Maciej Krzyczkowski, Head of International Cooperation and Promotion met with colleagues at Universitat Abat Oliba CEU to exchange good practices and explore further cooperation possibilities. The visit also had an important promotional aspect – to encourage the Abat Oliba CEU students to undertake Erasmus+ mobility to Poland and Collegium Civitas.
"The study visit was a valuable opportunity to discuss internationalization strategies of our universities. In both institutions the Erasmus+ programme is one of the pillars of internationalization. We are happy to further enhance the collaboration with partners from Abat Oliba CEU" – says Mr. Maciej Krzyczkowski.
"Universitat Abat Oliba CEU is an important partner university of Collegium Civitas and one of the favorite exchange destinations for our students." – emphasizes Ms. Anna Jachimiak. "We look forward to welcoming more students and colleagues from Barcelona to Warsaw" – adds Ms. Jachimiak.
Universitat Abat Oliba CEU was founded in 1973. It ranks among the best private universities in Spain.
More information: https://www.uaoceu.es