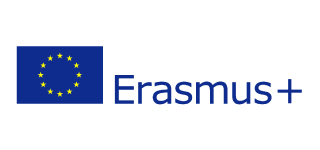 In May 2022 the Vice-Rector for Student Affairs, Dr Paweł Maranowski and Mrs. Beata Rembecka, Senior Officer for Studies in English visited SciencePo Lille within the framework of the Erasmus+ programme.
SciencePo Lille, France is celebrating its 30th anniversary in the 2021/2022 academic year. "It is a prestigious university (La Grande Ecole) that enjoys an excellent reputation – also among Collegium Civitas students who had a chance to study there under the EU-funded Erasmus+ programme. We are happy to cooperate with such renowned partners" – says Mrs. Rembecka.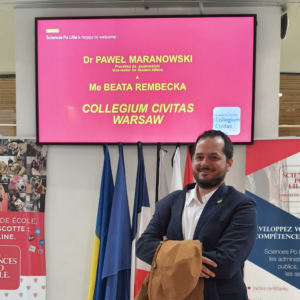 During the visit, the delegation compared the organization of offices related to student services and various procedures in this area. Dr Maranowski and Mrs. Rembecka exchanged experiences and good practices with the staff of several offices and compared the educational systems as well as external environment in which both universities operate.
"We are sure that the cooperation between Collegium Civitas and SciencePo Lille will continue to develop and strengthen." – says Dr Maranowski.
For more information: https://www.sciencespo-lille.eu