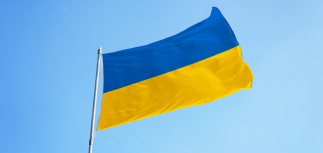 In connection with this morning's information about the armed attack of the Russian Federation on Ukraine, by the decision of the Vice-Rector for Student Affairs at Collegium Civitas, the following team was established today: Team for Assistance to Students from Ukraine.
The team consists of administrative staff, faculty, and representatives from the CC student community.  Its task will be to monitor the situation, respond to needs reported by Collegium Civitas students of Ukrainian origin and implement various forms of support.
Female and male students can benefit from various forms of assistance:
financial aid, please contact the CC Fees and Scholarships Department individually and submit your application to the Scholarship Committee –  stypendia@civitas.edu.pl
psychological support, by contacting Karolina Maj, a psychologist cooperating with Collegium Civitas, directly at karolina.maj@civitas.edu.pl
in terms of facilitating the didactic process, including, for example, reinstating the exam date in the winter make-up exam session or excusing absences from classes if someone is unable to attend due to the situation. Requests for this must be submitted through the Virtual University.
"The University stands in full solidarity with the citizens of Ukraine. We reject in the strongest possible terms the violence and violation of the territorial integrity of independent Ukraine. We want our students to know that in this difficult time they can count on the support of Collegium Civitas." – emphasizes the Vice-Rector for Student Affairs, Dr Paweł Maranowski.
Collegium Civitas students can send questions and suggestions concerning the Team's work and emerging needs – e.g., difficulties in coming to Poland – to the Welcome Point's e-mail address welcome@civitas.edu.pl.