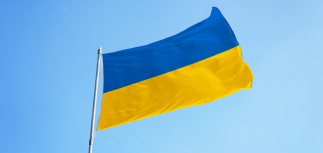 STATEMENT OF COLLEGIUM CIVITAS STUDENT COUNCIL REGARDING WAR IN UKRAINE
Collegium Civitas Student Government Council fully supports the nation of Ukraine and the Ukrainian people, in relation to the recent unprovoked Russian act of aggression.
This situation is entirely unacceptable and we call for peace and the immediate end of hostility.
We sympathise strongly with our Ukrainian students who are a very important part of our academic community at Collegium Civitas.
Our university administration and Student Council representatives have established an operation team to specifically help our Ukrainian students that are impacted by these disturbing geo-political events.
We will operate on a continuous basis to ensure students have access to help. If you require help or assistance, we strongly encourage you to contact us, especially if you require financial or psychological support.
WE ARE HERE FOR YOU!
– Student Government Board
—
ПОЗИЦІЯ СТУДЕНТСЬКОГО САМОВРЯДУВАННЯ COLLEGIUM CIVITAS У ЗВ'ЯЗКУ З ВІЙСЬКОВИМИ ДІЯМИ НА ТЕРИТОРІЇ УКРАЇНИ
Студентське Самоврядування Collegium Civitas заявляє, що у зв'язку з нападом російських військ на територію України, ми виражаємо свою солідарність з УСІМ Українським Народом! Ми З ВАМИ І НА ВАШІЙ СТОРОНІ!!! В жодному випадку не погоджуємося з військовою агресією, яка зараз відбувається, і закликаємо до МИРУ! Студенти з України є значущою і невід'ємною частиною нашої академічної спільноти Collegium Civitas, тому ми висловлюємо свою солідарність і підтримку!
Керівництво Collegium Civitas спільно зі Студентським Самоврядуванням, в рамках підтримки Українських студентів, створили Zespół operacyjny ds. pomocy studentom oraz studentkom z UA. Зі свого боку намагатимемося вжити усіх заходів та зробити усе можливе, аби наші Українські студентки та студенти не залишилися без допомоги!
#StandWithUkraine – МИ З ВАМИ!
Завжди Ваше – Студентське Самоврядування Collegium Civitas