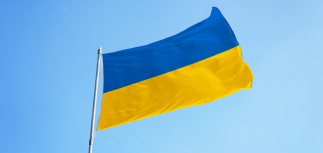 A year ago, the Russian Federation's armed forces attacked Ukraine.
We express our unwavering solidarity with all our students, employees and their families from Ukraine.
We share the pain of the entire Ukrainian nation, which, despite the cruelty experienced and in the face of the destruction of its homeland, continues to show extraordinary heroism and dedication in the fight for freedom.
We hope for a quick end to the war and the full integration of Ukraine in the economic and security structures of Europe. Slava Ukraini!